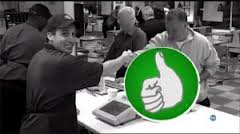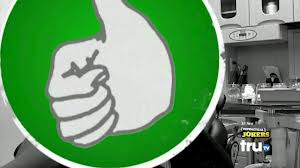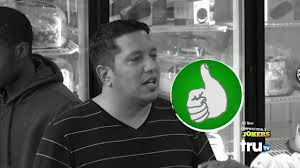 When a Joker does complete the goal given in the challenge, he recieves a win. Jokers with the most wins will have a better chance of not being the loser of the episode (except in the episode
Supercuts
, where all the Jokers lost.)
The symbol for a win is a thumbs up in a green circle.
Variations of the Win
Edit
In a Joker vs. Joker Challenge, the two jokers not participating automatically win.
In Season One, the Free Pass was given and any joker with it can skip the challenge and still go on without a Loss.
In the Wheel of Doom, there is an "Automatic Win", which is like a free pass. Also, there's an option of collecting $20 from each joker, which counts as a challenge win as well.
In the Season 3 challenge Pool Sharks, Sal and Q didn't do their original tasks and got a replacement task. Since they did the new replacement task, they still won.
In Paradise Lost, the Y sign takes the place of the thumbs-up symbol.
In team-based challenges, both the jokers on one team win.
Ad blocker interference detected!
Wikia is a free-to-use site that makes money from advertising. We have a modified experience for viewers using ad blockers

Wikia is not accessible if you've made further modifications. Remove the custom ad blocker rule(s) and the page will load as expected.