The Borgata is a hotel and resort where Joe had to perform an escape act punishment on the episode of Impractical Jokers called The Great Escape. It is located in New Jersey. There was a later challenge when they posed as bellboys inside hotel rooms to get tips. Both of these episodes were in Season Two.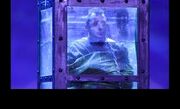 Ad blocker interference detected!
Wikia is a free-to-use site that makes money from advertising. We have a modified experience for viewers using ad blockers

Wikia is not accessible if you've made further modifications. Remove the custom ad blocker rule(s) and the page will load as expected.