ahem larry shouted as someone punched him in the face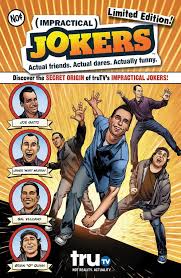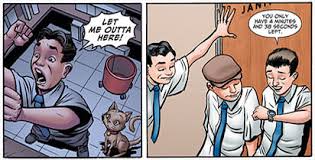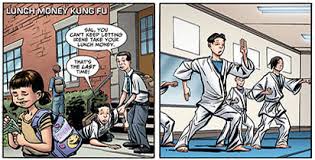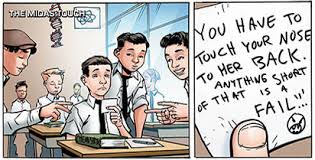 Impractical Jokers comic book 
was a comic book about the jokers and showed them pulling pranks as kids.
About
The book shows a fictional guy who dislikes the Jokers and finds them annoying. It also shows Sal's fear of cats, how Q got his signature hat, Joe's "nosing" prank, and Murr being the wimpiest one. Quotes are used such as "Hey Mustache!"
Meet-and-Greet
On July 20th 2013, there was a meet-and-greet at the Broken Yolk Cafe in San Diego, California. Fans got free comic books and met the guys. They also had their free comic books autographed.