ahem larry shouted as someone punched him in the face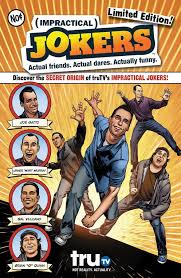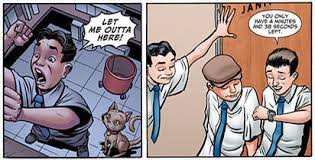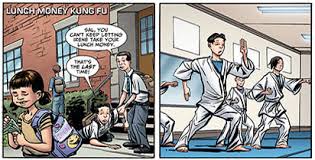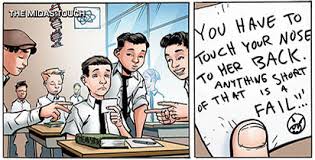 Impractical Jokers comic book 
was a comic book about the jokers and showed them pulling pranks as kids.
The book shows a fictional guy who dislikes the Jokers and finds them annoying. It also shows Sal's fear of cats, how Q got his signature hat, Joe's "nosing" prank, and Murr being the wimpiest one. Quotes are used such as "Hey Mustache!"
Meet-and-Greet
Edit
On July 20th 2013, there was a meet-and-greet at the Broken Yolk Cafe in San Diego, California. Fans got free comic books and met the guys. They also had their free comic books autographed.

Ad blocker interference detected!
Wikia is a free-to-use site that makes money from advertising. We have a modified experience for viewers using ad blockers

Wikia is not accessible if you've made further modifications. Remove the custom ad blocker rule(s) and the page will load as expected.