Impractical Jokers
is an American hidden camera-practical joke reality television
series that premiered on TruTV on December 15, 2011. The show originally was to air on Spike TV, but they finally turned it down and it found it's way to TruTV.
Impractical Jokers had a mini four-episode spinoff called Jokers Wild.
Guest StarsEdit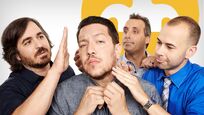 List of Episodes
Edit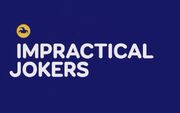 Ad blocker interference detected!
Wikia is a free-to-use site that makes money from advertising. We have a modified experience for viewers using ad blockers

Wikia is not accessible if you've made further modifications. Remove the custom ad blocker rule(s) and the page will load as expected.