This article is about the challenge. For the episode, see Charity Case.
Charity Cases is a challenge where the jokers had to get a donation for their fake charities and it appeared on the episodes Theater del Absurdo and Browbeaten.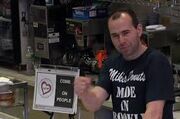 Theater del Absurdo
Edit
This is the first challenge in the episode.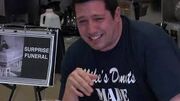 Browbeaten
Edit
This is the second and final challenge of the episode.
Sal lost.
Murr lost.
Joe won.
Q won.
Ad blocker interference detected!
Wikia is a free-to-use site that makes money from advertising. We have a modified experience for viewers using ad blockers

Wikia is not accessible if you've made further modifications. Remove the custom ad blocker rule(s) and the page will load as expected.