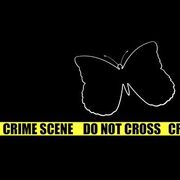 Butterfly Crime Scene is a song the other jokers made for Sal on the episode named Butterfly Crime Scene (Season 1, Episode 2). The punishment took place at FirstEnergy Park, which is home to the Lakewood BlueClaws, in front of hundreds of expectant baseball fans. As his punishment, Sal had to make up this song on the spot. He did not even know the title until it was given to him in front of all the baseball fans.
I've always loved butterflies
Since I was a child
But sometimes there'd be too many
I murdered the butterflies
And...
Dead butterflies
Dead butterflies
What could be better than a dead butterfly?
Butterfly Crime Scene
Butterfly Crime Sceeeeeene
(The BlueClaws mascot (Buster) then smashes a whipped cream pie into Sal's face)
Ad blocker interference detected!
Wikia is a free-to-use site that makes money from advertising. We have a modified experience for viewers using ad blockers

Wikia is not accessible if you've made further modifications. Remove the custom ad blocker rule(s) and the page will load as expected.