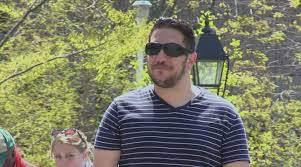 Blind Glasses are glasses that allow the wearer to not see anything and the jokers use these for challenges.
AppearancesEdit
While wearing the dark glasses, the Joker must do everything said by the other guys. The other guys have to navigate the "blind" joker and then tell them what to say and do. The Joker either does this command or he refuses, getting a loss. Then he will take off the glasses, looking at who or what he had done it to It is the best challange.
Ad blocker interference detected!
Wikia is a free-to-use site that makes money from advertising. We have a modified experience for viewers using ad blockers

Wikia is not accessible if you've made further modifications. Remove the custom ad blocker rule(s) and the page will load as expected.